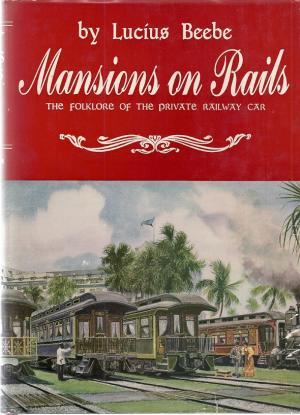 "Mansions on Rails – The folklore of the Private Railway Car" by Lucius Beebe.
This 384 page hard cover volume comes in a slipcase. This volume is #1342 of 1950 copies autographed by the author.
An in depth history of the private car with many photos from the golden age of railroading.
There is an insert of the floor plan of the private car "Japauldon" built by ACF in 1926.
This rare book is in excellent shape and the slip case has some scuff marks.
Price is $120 which includes shipping.
US orders in US funds.
Please Contact Us if you're interested in purchasing.